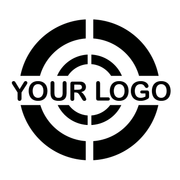 Add a custom logo to your blanket!  If this is the first time you've put this logo on a Mambe, please also complete the new logo setup to submit your artwork for processing.

The default location on the Hooded Blanket, Sideling Cape, and Cascade Jacket is the back of the garment.  Please let us know if you have a different location in mind.  Large logos are typically applied as a digital heat transfer to ensure waterproof integrity of the blanket.

Please note that a blanket with custom logo cannot be returned, as it is a one-of-a-kind item created for you.
These would come in handy too...