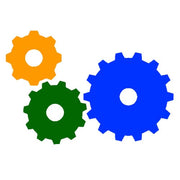 Upload the artwork for your custom logo and we'll get it processed into an embroidery stitch format ready for sewing or digital transfer.  This a one-time set-up process.  We'll contact you if any additional details are needed. 

Don't forget to add the Custom Logo embroidery to your cart also.
These would come in handy too...