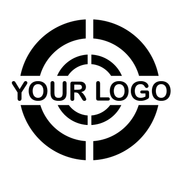 Add a custom logo to your blanket!  If this is the first time you've put this logo on a Mambe, please also complete the new logo setup to submit your artwork for processing.

The default location on the Hooded Blanket, Sideling Cape, and Cascade Jacket is left chest.

Please note that a blanket with custom embroidery cannot be returned, as it is a one-of-a-kind item created for you.
These would come in handy too...