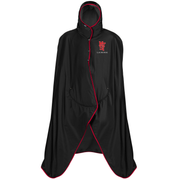 Custom Mt Si Lacrosse Gear
Cheer on Mt Si Lacrosse while staying warm and dry in ANY weather!  All items are embroidered with the Mt Si logo.  The Hooded Blanket and Extreme blanket also have custom red trim.  Special discount pricing for Mt Si families. 
These would come in handy too...