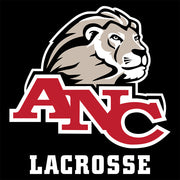 Custom ANC Hooded Blanket
Cheer on ANC teams while staying warm and dry in ANY weather!  All items are customized with the ANC logo and optional sport on the front and large ANC logo on the back.  Special discount pricing for ANC families. 

Custom matching red trim can be added HERE.

Please note: when Lacrosse is selected, the word Lacrosse will be included on both Front and Back logos.  For all other sports, only the Front will show the actual sport.  The back will be just the ANC logo.
These would come in handy too...